Meet the Team
Instructor and Behaviourist
Jane Ardern BSc (Hons) Dip. CABT, CAP2, KCAI (WG)
Jane is a qualified behaviourist and trainer with over 20 years experience training professionally and handling her own dogs in a variety of disciplines from breed showing to working gundogs in the field. Jane has 7 working cocker spaniels of her own and breeds them under the Riverirk Affix. Jane is known internationally as a specialist in spaniels, but is experienced in all breeds, having owned several different breeds over the years; Leonbergers, St Bernard x Rottweiler, Polish Lowland Sheepdog and Lancashire Heeler.
Jane's passion is positive reinforcement dog training, helping people with working breeds in pet homes, gundog training and dog to dog reactivity.

Jane has an extensive list of canine related qualifications including a BSc (Hons) in Canine Behaviour and Training from Hull University, the COAPE Advanced Award in Practical Behaviour Therapy and the COAPE Advanced Diploma in Companion Animal Behaviour and Training. Jane has completed the Kennel Club J Regs Seminar and Assessment for Spaniel Field Trials, Clicker Trainer Competancy Assessments, as well as hours and hours of continuing professional development.
Jane has lectured at University in Canine Behaviour and had recognised teacher status in Canine related subjects to Level 6 with Hull University during this time. Jane also delivered COAPE's Level 5 practical weekends on their OfQual Regulated Behaviour Course for 3 years.

Understanding the importance of teaching people in her role Jane went on to study a City and Guilds Award in Education and Training, Emotional Intelligence Coaching and Mindful Coaching.

Jane loves working and training her own dogs and has achieved awards in practical handling ranging from making up her imported Polish Lowland Sheepdog to a UK Kennel Club Show Champion, Kennel Club Good Citizen awards to Gold Level with several dogs of different breeds, The Gundog Club Field Test Awards with several dogs and the Kennel Club Working Gundog Certificate on Game, being the first to achieve this with a clicker trained working cocker spaniel.

In March 2016 Jane was awarded Kennel Club Dog Trainer of the Year at Crufts.

Jane has spoken and presented internationally including the UK Kennel Club, The Association of Pet Dog Trainers, The Association of Pet Behaviour Counsellors, The Canine Behaviour and Training Society, The Positive Gundog Conference, The Fenzi Dog Academy, The Lemonade Conference, The Pet Professional Guild and was the after dinner speaker at the Kathy Sdao Conference when she visited the UK.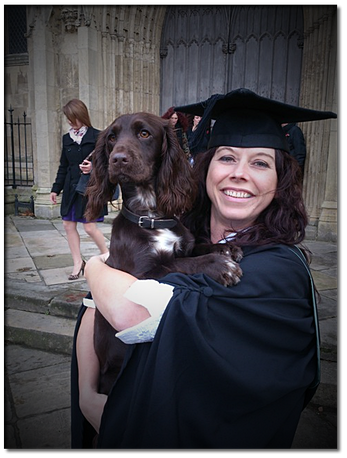 Jane Ardern BSc (Hons) Dip. CABT, CAP2, KCAI (WG)
Kennel Club Accreditied Instructor (Working Gundogs) Member of the Association of Pet Dog Trainers (APDT)
Animal Behaviour and Training Council Registered Animal Trainer (ABTC)
Member of the COAPE Association of Pet Behaviourists and Trainers
International Companion Animal Network Accredited Animal Behaviourist (ICAN)
The Gundog Club Accredited Instructor and Assessor
Instructor
Helen Coogan Cert. TPTD, Cert.ED
Member of the Association of Pet Dog Trainers (APDT)
Animal Behaviour and Training Council Registered Animal Trainer (ABTC)
Throughout Helen's career she has always been involved in the teaching, training and assessment of learners. This began as a Regional Trainer, and then progressing to a teacher/trainer in a Further Education College where she developed her skills and knowledge and successfully achieved a Certificate in Education in Business.
She obtained her A1 Assessors award and V1 Verifier award and for 10 years was successfully involved in writing, developing, delivering and assessing a range of courses and qualifications to 14-19-year olds and adult learners.
Helen has always had a passion for dogs. Labrador Retrievers have always been part of her life from childhood and currently has Vinny a working line bred Labrador.
A few years ago Helen made the decision to start her own business as a professional dog walker and quickly realised that she needed to update her skills and knowledge in this area. She enrolled onto a canine first aid course and began researching and reading books to develop her dog training skills.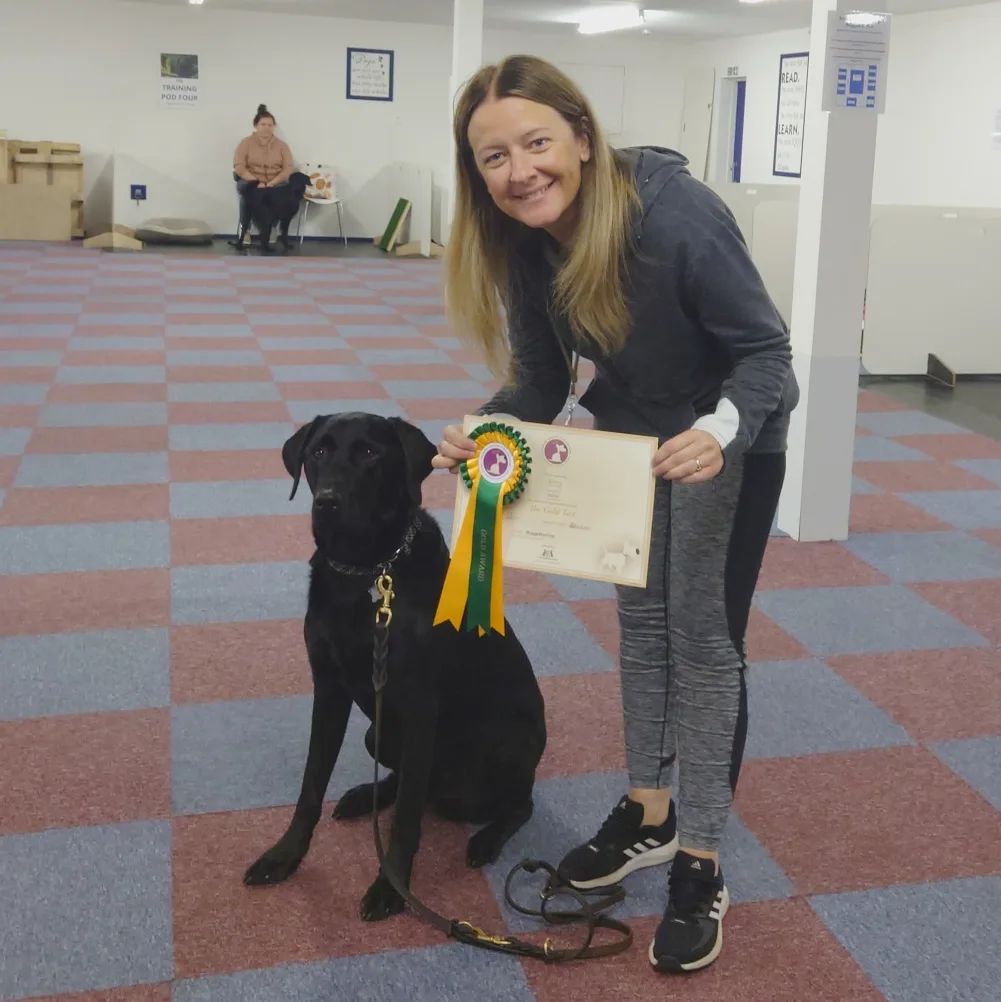 'Within my role as a trainer at WaggaWuffins, I am committed to supporting each learner to achieve their own personal goals. I will demonstrate coaching and mentoring skills to develop and encourage each individual to expand their skills and knowledge in order to allow them to progress, not only to achieve their own goals, but as a handler that demonstrates empathy and understanding towards their dog's ability, requirements and emotional wellbeing'.
Helen has achieved the Kennel Club Good Citizen Bronze, Silver and Gold Awards and The Gundog Club Grade One Assessment with Vinny her Labrador.
Professional Memberships
A Full Member of the Association of Pet Dog Trainers (APDT UK) Membership no. 01428
A Registered Animal Training Instructor with the Animal Training and Behaviour Council (ATBC)


Instructor
Steven Ringrose Cert. TPTD
Steven's dog ownership journey started when his girlfriend persuaded him to get a puppy and he very soon became obsessed. George, a clever, sensitive, seemingly almost human Pomeranian x Chihuahua was then joined by Paco who is a bright and lively rescue German Spitz Klein. Both George and Paco have passed the Kennel Club Bronze and Silver Awards. Steven has also done some agility training with George.
Steven enrolled on the first WaggaWuffins Instructor trainer programme and passed with distinction in 2016 and started working as a trainer at WaggaWuffins.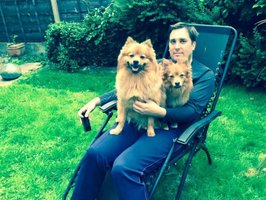 Steven has always worked in criminal law, and since 2004 on a freelance basis, providing advice and assistance for suspects at the police station. His clients can often be vulnerable and disadvantaged and need help understanding their rights, and as such, excellent communication skills are essential. During his time at Waggawuffins these skills have transferred to owners and their dogs. Steven is motivated in helping owners better understand and build positive relationships with their dogs using positive reinforcement training
Steven has attended Rachel Bean's canine first aid workshop and is a qualified Canine Hoopers World instructor. Hoopers is a fun, less impactive, alternative to agility.

Instructor
Louise Marshall Cert. TPTD
Louise comes to us from a dog-breeding family; her grandfather bred Toy Poodles for nearly 30 years between the 1960s and 1980s and her mum has now been breeding Maltese dogs for around 30 years, preserving one of the oldest lines in the UK. Louise also helped her mum with the import of the first Russian Tsvetnaya Bolonka dog into the country more than 10 years ago and gaining recognition for the breed in Ireland.
The mother of Louise's current dog, an American Akita, gained her Kennel Club Good Citizen Award Gold certificate and was a registered Therapy Dog who loved nothing better than getting out to meet people and bring a smile in exchange for 'sweeties'.

Louise's current dog, Koji, the last in a line of bitches who have been with the family for around 20 years, is a sensitive soul. Because of this, Louise's training skills have had to become much more nuanced and Koji has helped her become a more observant, critically-thinking trainer. Koji has achieved her Kennel Club Good Citizen Award Bronze certificate along with her APDT Good Companion Stage One and Two in 2022 after returning to the UK from a stint abroad.